Mario Fan Sprites
We have all stood in awe of the fantastic official sprites found here, but that doesn't mean that us regular folk can't have some spriting skills too. If you have drawn some Mario Fan Sprites yourself and would like to share them with the rest of the world, please don't hesitate to e-mail me with your sprites attached.
The following sprite sheet (click on it to see it full size) is made by Niko. It is a sprite sheet of the new Super Mario Bros. if it used the original Mario bros. Sprites...when you see the sprite sheet it will make sense!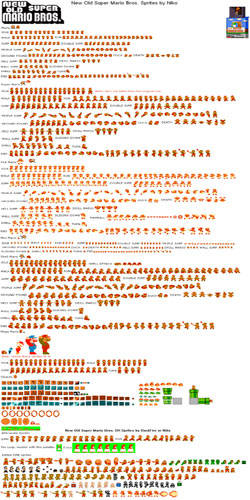 The following were submitted by the very talented TheMarioManiac.




The following sprite sheets have been submitted by João


Many thanks to Jordan for the below Mario fan Sprite!

Cosmic Boshi has sent us these cool sprites: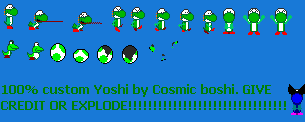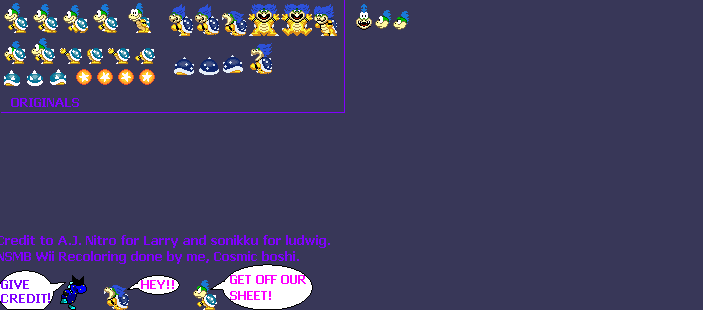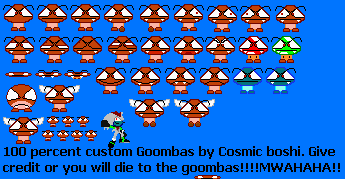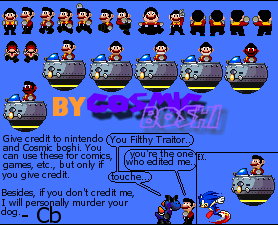 Thanks to Andres for these cool sprite sheets (click to enlarge)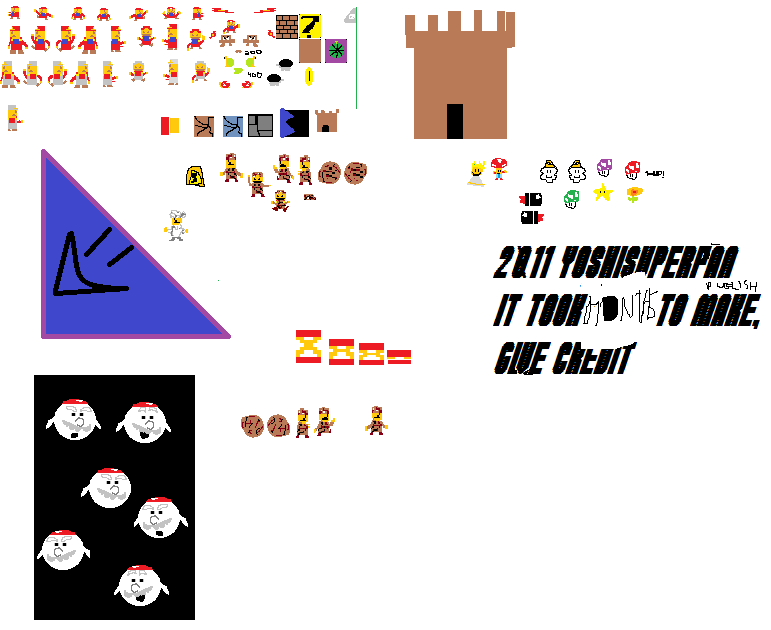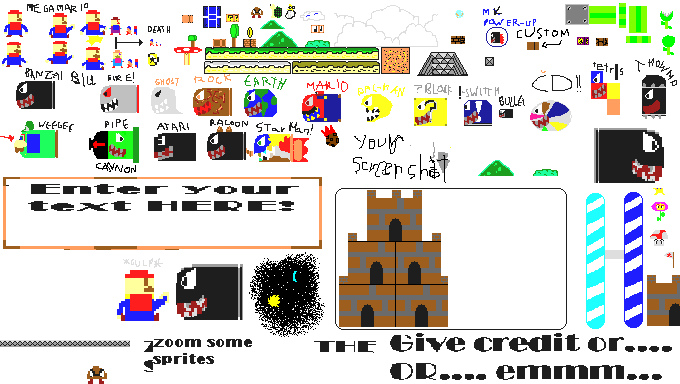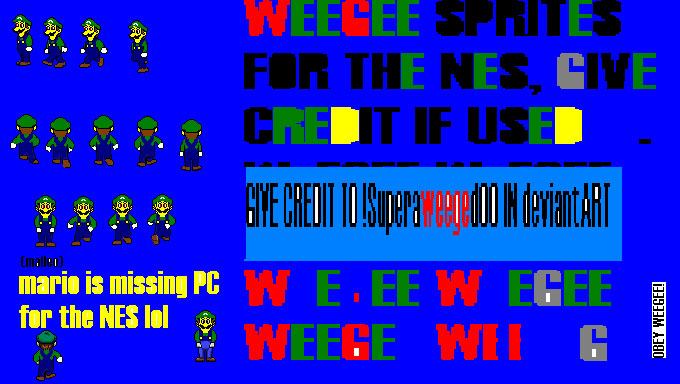 Green Moon 93 is the submitter of these cool Moon sprites!