Mario Kart Remote Control Car
Ah Mario Kart Wii, the sixth release in the series and the best selling one so far! It is actually second only to Wii sports for games sold on the wii, over 28 million units have been sold. That's a lot of Mario Karting! I guess with these sales numbers and popularity it is no surprise that it has a special place in most Wii owner's hearts! Well, I've got some great news for you diehard fans, now you can get a Mario Kart remote control car!
If you are really into your Mario Wii then you will want to fork out the extra dollars for these massive 1/8th scale Mario Kart remote control Cars!
Click on the images to actually purchase these Remote Control Cars!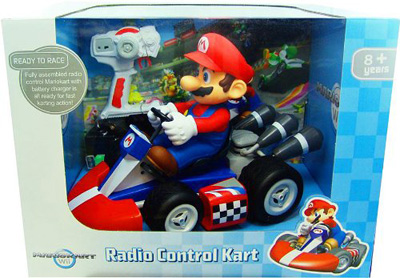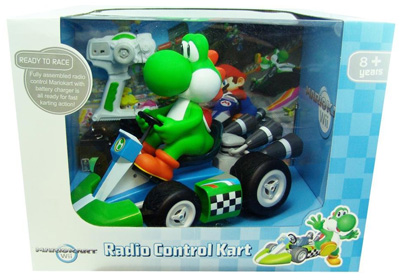 Medium Sized Remote Control Mario Karts
If you want something a bit smaller and affordable then you can go for these medium sized models of cars. These are only available as Mario and Yoshi.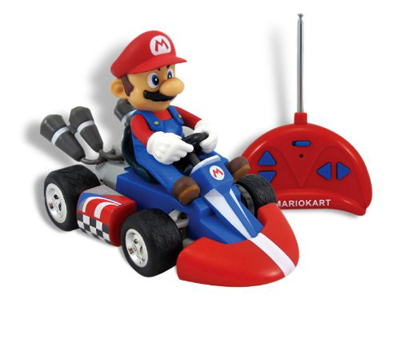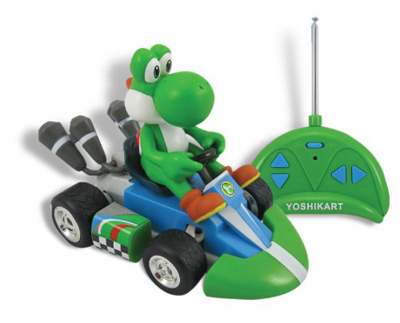 Aside from the larger models there is also a selection of Micro Mario Kart Wii remote control cars which are great fun for kids and adults of all ages! These karts are available in a number of different characters such as Mario, Luigi, Yoshi, Bowser and Wario. A friend of mine had one of these and it was pretty awesome! He said he had to manually change the battery but once he did that it worked like a charm. I have read some negative reviews of this model on Amazon but it also sounds like people weren't turning them on right. Make sure you turn the little switch completely 90 degrees or your car won't work properly! These all come with a banana peel and a Koopa shell as added obstacles/memorabilia!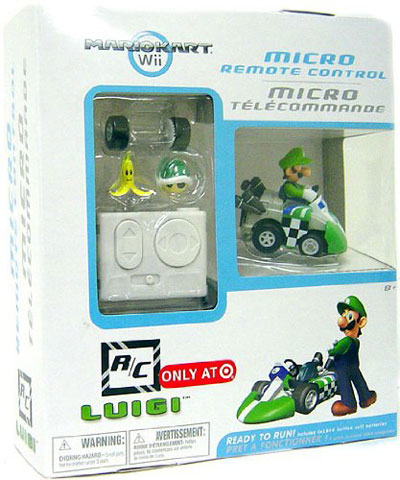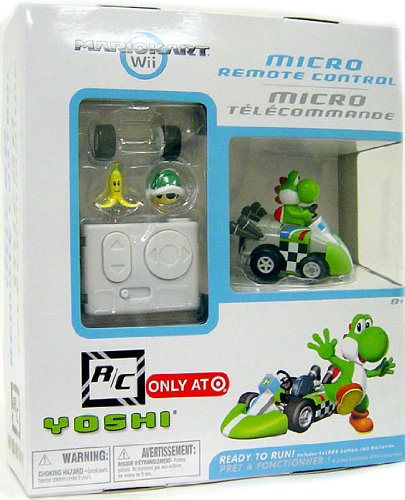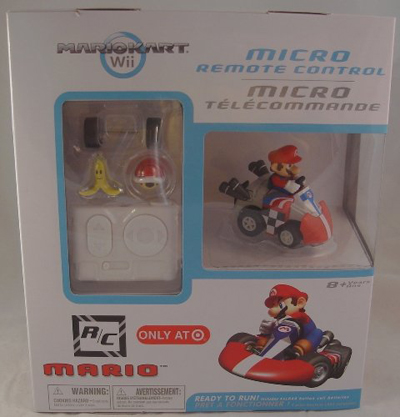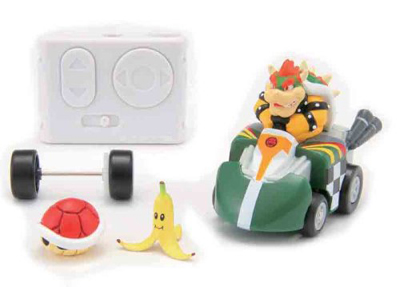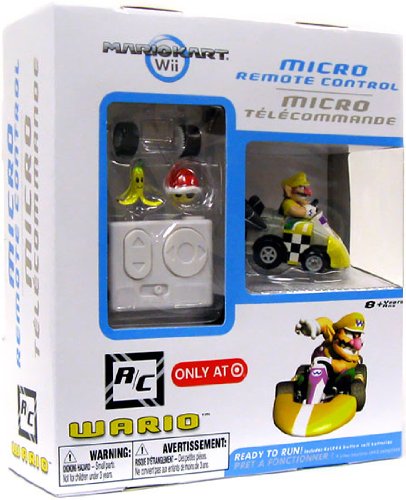 Mario Slot Car Race Track
Ok, Ok so this next one is quite the traditional Mario remote control car but it is rather an awesome Super Mario Slot car race track! This awesome little 1:43 scaled slot car race set is actually based on the Mario Kart DS game. It features 2 karts, our hero Mario in his "B-Dasher" Kart and also Peach. The controllers even feature a boost button so you can mimic a mushroom boost!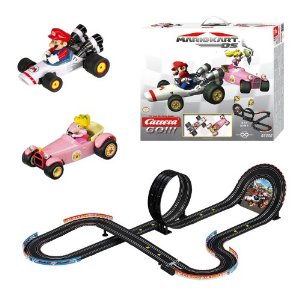 Mario Pull Back Cars
Not quite remote control cars either but this pack of 6 little pullback Mario race karts are simply awesome! I have a single Mario pull back Kart that I got out of a vending machine and it is one of the coolest Mario pieces I own!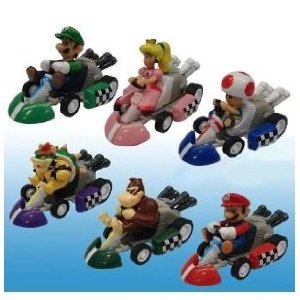 These Super Mario remote control cars are sure to be loved by any Mario or Nintendo fan and make for a perfect birthday present, Christmas present or just as a random gift. If you want to make a Mario fan's day then buy them one of these cool remote control cars!