Mario Mayhem
If you love video games then be sure to check out our sister site supermayhem.com! It has all kinds of game genie cheats, facts, stats and other random and fun Video Game things!
Are you a fan of puzzle games? If so you will love our new page that is Tetris & Dr. Mario Game Genie Codes! It's SNES-tastic! Beat your friends top scores, guaranteed!

Comment added On April 15th 2021
Well it has taken me a bit of time to get going this year but I do hope you enjoy these awesome Game Genie Cheats for Super Mario Land!

Comment added On February 24th 2021
As a Christmas present to me this year I got myself my first Super Mario Tattoo! It's on the back of my left hand. Some people wear their hearts on their sleeves, I wear Mario! Also now I can join a bikie gang...I think! Merry Christmas everyone!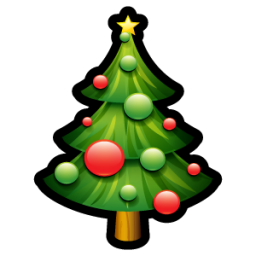 Comment added On December 26th 2020
In traditional Mario Mayhem style I forgot that it was our birthday on the 2nd of December! MM is now 14 years old and still going strong! Don't forget we are on Instagram! And if you want to support the Mayhem family in the future please consider taking a look at our Patreon page, any support is greatly appreciated and helps with website hosting as well as video production on our YouTube channel! Thanks so much to everyone that has visited and (hopefully) enjoyed MarioMayhem.com over the years! If you didn't visit us, we wouldn't be here. Thank you!

Comment added On December 19th 2020
Today we have added a few more descriptions to our Mario Cartoons! This includes The Wheel Thing, Send in the Clown, Ghost's "R" Us, The Night before cave Christmas and King Scoopa Koopa! More to come soon!

Comment added On November 27th 2020
Want more mad hax for SMW? Check out these Game Genie Cheats for Super Mario World Part 2!

Comment added On November 9th 2020
From flying karts to always coming first in races, make sure you take a look at our new page Game Genie Cheats for Super Mario Kart on the SNES!

Comment added On October 19th 2020
Do you want to hack Super Mario All Stars on the SNES? Our new page may help! Check out Game Genie Cheats for Super Mario All Stars!

Comment added On September 29th 2020
With flash becoming outdated it is time to say good bye to Draw a Mario as we know it! Thank you so much to the 101088 people that drew a Mario on our site! They are all preserved and can be viewed as they always were via the page here. We will be looking to update it in the future to comply with newer technologies, but for the time being you can enjoy the ones already created!

Comment added On July 31st 2020
2020 Archive | 2019 Archive | 2018 Archive | 2017 Archive | 2015 Archive | 2014 Archive | 2013 Archive | 2012 Archive | 2011 Archive | 2010 Archive | Archive
There are many ways to find new casinos to play on in Canada, but the best way is to browse https://www.casinofever.ca/new-casinos for them.
If you like to play online casino games you should visit the biggest casino online site for Canada, here can games loving Canadian play online casino games for free.