Home
About Us
Contact Us
The History of Mario
Links
Hall of Fame
Forums
Wii News
Shigeru Miyamoto

Mario Costumes
Wii Homebrew
Does Wii Homebrew Work?
Mario Chess
Mario Wall Stickers
Super Mario T-Shirt
Mario Kart Remote Control Car
Mario Christmas


Mario Cartoons
Mario Wallpapers
Mario Images
Mario Sounds
Mario Sound Tracks
Mario Sheet Music
Mario Game Sprites
TV Ads
Other Mario Downloads
Mario Booklets
Mario Screensavers
Mario Maps
Super Mario Fonts
Super Mario Guitar Tab
Mario Paint Composer


Draw a Mario
Mario Gallery
Mario Flash Games
Mario Quiz
Mario Parodies
Mario Quotes
Mario Fan Art
Mario Fan Sprites
Mario merchandise
Mario Tattoos
Video Game Tattoos
Mario Subwoofer
Free Arcade
Tweet of the week
Mario Birthday Ideas
Mario Coloring Pages
Mario Musicians
Koopa's Captions
Mario Motivationals
Mario fan comics
SMB Level Editor
Mario Jokes
3D Mario
How To Draw Mario
Mario Fan Fiction
Mario Generator
Mario Paint Music
Mario Graffiti
Mario Cross Stitch
Mario Pumpkin
Mario Pinball
Ninji's NES Games
Mario Soundboard
Mario Papercraft


Nes
Super Nintendo
Game Boy
Nintendo 64
Nintendo DS
Game Cube
Wii
Reviews
Mario Walkthrough
Glitches 'n' Tricks
Super Mario Bros Game Genie



Character Bio's
SMB3-Nes to Snes
Super Mario Movie




Latest Story by Bulbasaur02:
Mario wants the POWERRRR!!



















Super Mario
Check out this awesome new Bomberman flash game clone, only staring Super Mario characters! Super Mario Bomb is even 2 players if you have a friend around!

Comment added On August 5th 2014

Comment added On July 31st 2014

Comment added On July 28th 2014
For those of you that don't know, we recently started a Mario Mayhem TV Youtube channel! If you are a fan of your Mario fun in video form then be sure to subscribe now!
It's never too late to jump on our Facebook page either!

Comment added On July 27th 2014

Comment added On July 15th 2014

Comment added On July 9th 2014
Unintentionally the Mario Kart Madness continues here at Mario Mayhem with these awesome Mario Kart Wii Sprites!

Comment added On June 17th 2014
It's definitely Mario Kart 8 time in the Mushroom Kingdom at the moment! On the bandwagon we go with this awesome Mario Kart 8 HD wallpaper!

Comment added On June 3rd 2014
Want to hone your Mario Kart skills before MK8 comes out? Try out Super Mario Racing! It's not quite as immersing as Mario Kart 8 looks but it's pretty good for a 2D side scrolling Mario Kart clone!

Comment added On May 26th 2014
2014 Archive
|
2013 Archive
|
2012 Archive
|
2011 Archive
|
2010 Archive
|
Archive



August 20, 2014
August 9, 2014


December 5, 2013

Results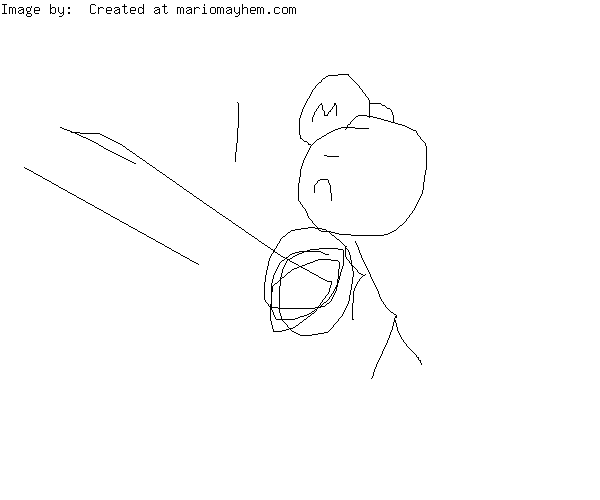 | | |
| --- | --- |
| | Total users currently online - 24 |
©2006 - 2014 mariomayhem.com
We are in no way affiliated with Nintendo, Nintendo of America, or any other mentioned companies. Super Mario Bros. , character names and all Mario Sprites are copyrights of Nintendo Co. Ltd.
Privacy