Mario Mayhem
Please check out our Sister site Super Mayhem for more general Video Game goodness! We have hacks, facts, sprites and all kinds of stuff! Come check it out!
Looking to shoot some Koopas in a Goldeneye 007 clone with Mario skins? Well now you can! A Goldeneye 007 With Super Mario Characters Rom is now available and you should totally play it on your N64 emulator!

Comment added On January 17th 2020
Happy New Year everyone! To start us off right, today we have a guest post that is The Most Downloaded Retro Mario Games! This is super interesting no matter what your stance on rom's is! Enjoy!

Comment added On January 4th 2020
Happy Holidays and Merry Christmas to everyone! To celebrate the occasion we now have a page for Yoshi's Island Game Genie Codes to compliment our newest video! Now you can hack the 1995 classic in true style!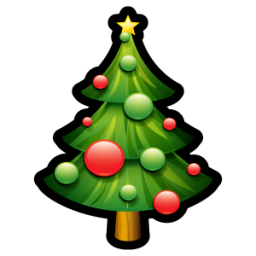 Comment added On December 25th 2019
I can't believe this was missing from Mario Mayhem! Now you can Download the SNES font! Whether you want to recreate some classic box art or you just want to add some Super Nintendo goodness to your art, now you can!

Comment added On December 6th 2019
So many thanks to Gabe and friends for creating this new awesome piece of Super Mario Fan Art! Apparently Gabe and crew have a weekly Mario Mayhem meetup! How cool is that?

Comment added On December 2nd 2019
Want to get a bit spooky with Super Mario? Why not check out our latest article in our newest section called The tale of M A R I O! Yes it is a creepypasta and yes it will scare the pants off you! Enjoy the video version at the bottom of the page as well!

Comment added On July 6th 2019
We all know how awesome Super Mario is! Heck, this site wouldn't exist if he and his friends weren't so cool, but what about the bad games? Yes, believe it or not there are some bad Super Mario games, so today we are taking a closer look at the Top Worst Super Mario Games! Enjoy the worst of the best with this new page!

Comment added On April 17th 2019
It's time to relive a bit of the golden days of Mario! Today we're talking about the now "retro" (I guess) Super Mario 64! Here is a short article about some of The Best Super Mario 64 Stars! Make sure you check out the video at the bottom of the page, I put a lot of effort into dancing for 27 seconds at the end of it!

Comment added On February 17th 2019
2019 Archive | 2018 Archive | 2017 Archive | 2015 Archive | 2014 Archive | 2013 Archive | 2012 Archive | 2011 Archive | 2010 Archive | Archive
Check out the best online casinos in Canada and claim incredible bonuses! Use them to play top-quality games and win plenty of prizes!
There are many ways to find new casinos to play on in Canada, but the best way is to browse https://www.casinofever.ca/new-casinos for them.
If you like to play online casino games you should visit the biggest casino online site for Canada, here can games loving Canadian play online casino games for free.