Tetris and Dr. Mario Sprites
Is there anything Super Mario can't do? For many the very mention of "Dr Mario" instantly brings to mind feverish game music and dancing germs. Well...I guess that pretty much does sum up the puzzle classic but it certainly was a fun and kind of zany game! These Dr Mario Sprites are sure to bring a smile to your face and flood you with nostalgia!
Arguably a better game (I know my brother would say so) Tetris also came paired with Dr Mario on this SNES cartridge! Also featuring hectic beats and pretty colours Tetris needs no further description, we have all played it and we have all yelled profanities at it! Enjoy these awesome Tetris sprites for the SNES too!
Dr Mario, viruses and pills sprite sheet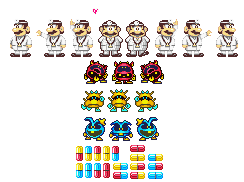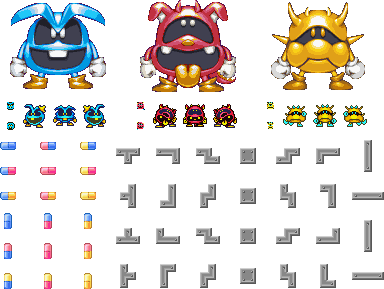 Tetris Blocks