Super Mario Bros. 2 Sprites
The turnip throwing classic is here! Relive those hectic princess floating days of the NES with some classic Super Mario Bros 2 game sprites!
There might be a couple of double ups below but that's only to ensure that we have as much of the game covered as we possibly can.
Mad props to the original sprite rippers, you guys are amazing!

More information about Super Mario Bros. 2 can be found here and other images from the game can be found here.
Super Mario Bros. 2
Birdos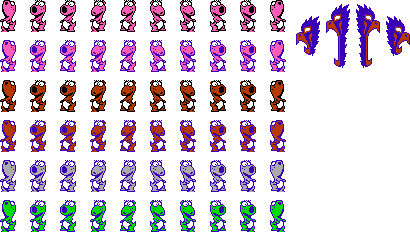 Bosses

Dream Machine

Enemies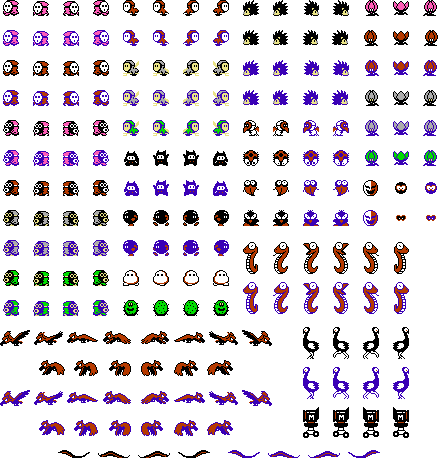 Heroes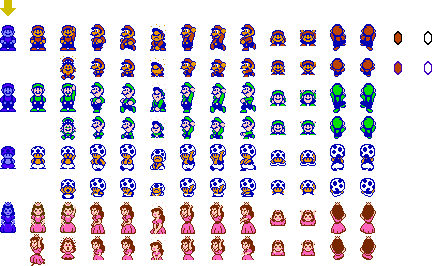 Various Attack Sprites

Various Sprites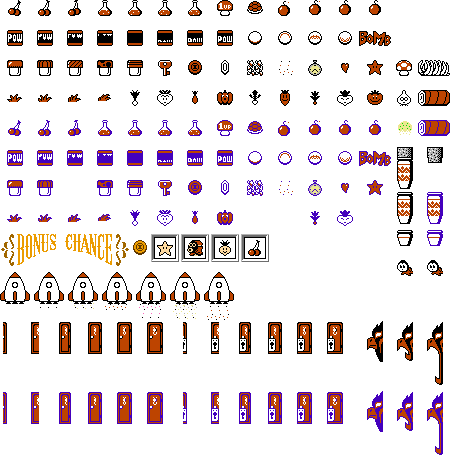 Various Sprites 2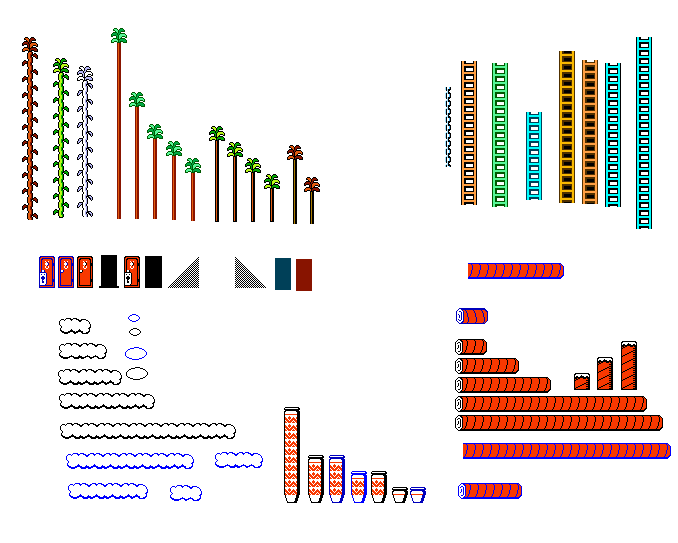 Various Sprites 3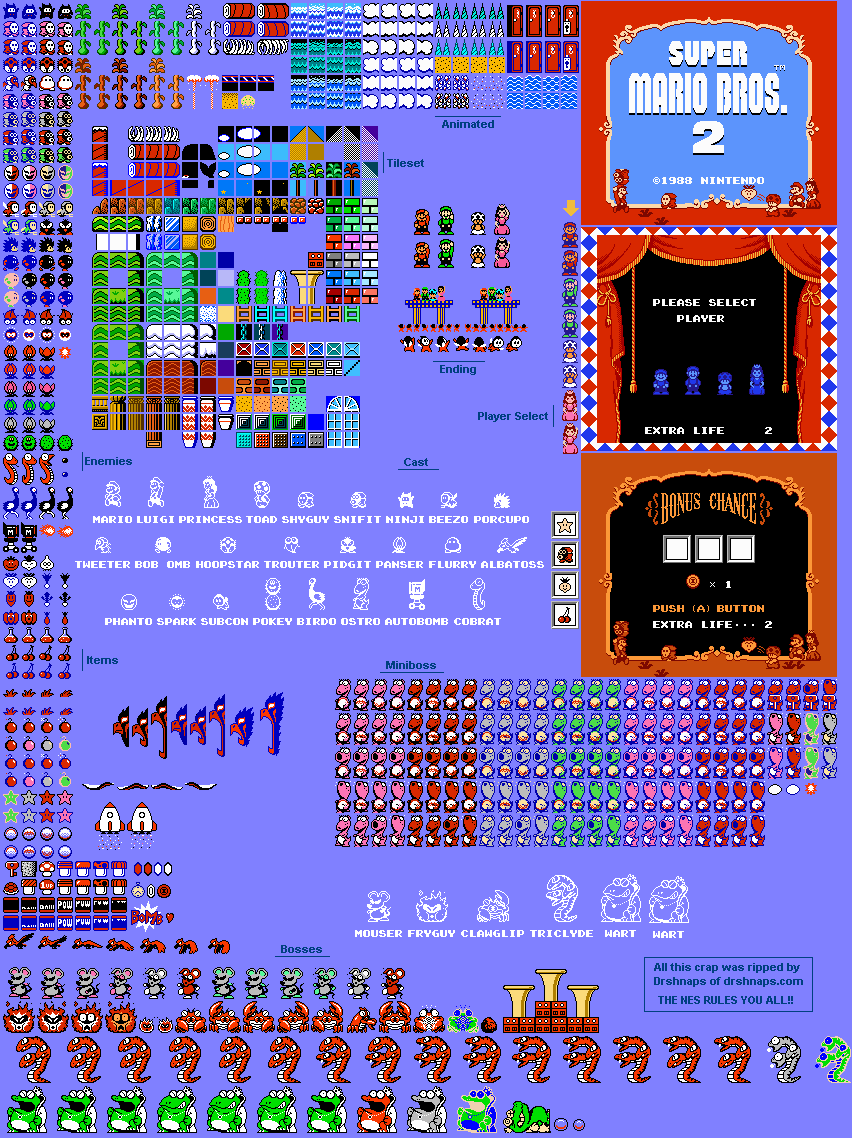 Click to enlarge
Various Tileset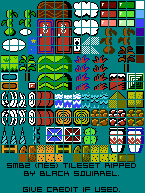 Sleeping Mario sprites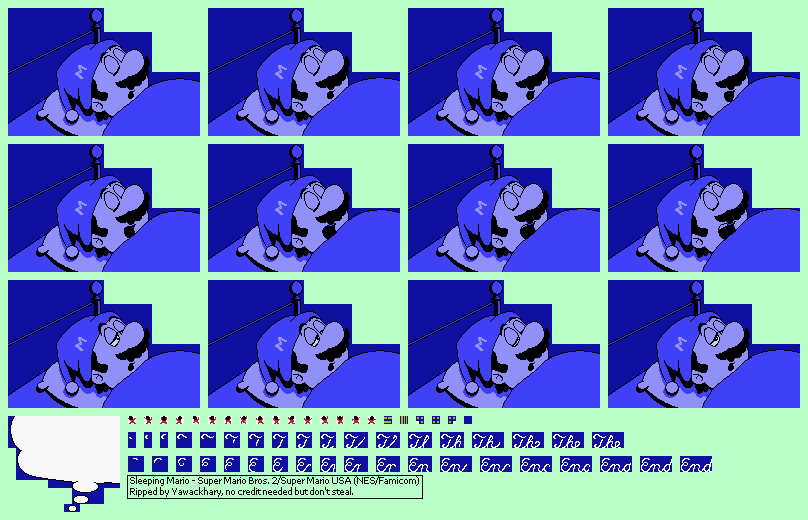 SMB 2 title screen sprites