Mario Party 64 Sprites
I know for a fact I am not the only one that had blisters on the palms of their hands from the first Mario Party on the 64...some of those mini games were brutal to the flesh and the plastic of the 64's joystick. Remember that Boo game with the peddling lighting the bulb? Or getting stuck 3vs1 in a raft? My hands hurt just thinking about it...
Besides the physical and emotional scarring this game was truly awesome. Since these humble beginnings at the end of 1998 Mario Party has continued on as an ever growing franchise with Mario party 9 released last year in 2012.
Relive the good old times with this small collection of sprites from the original Mario party on the Nintendo 64!
Mario Profile Pictures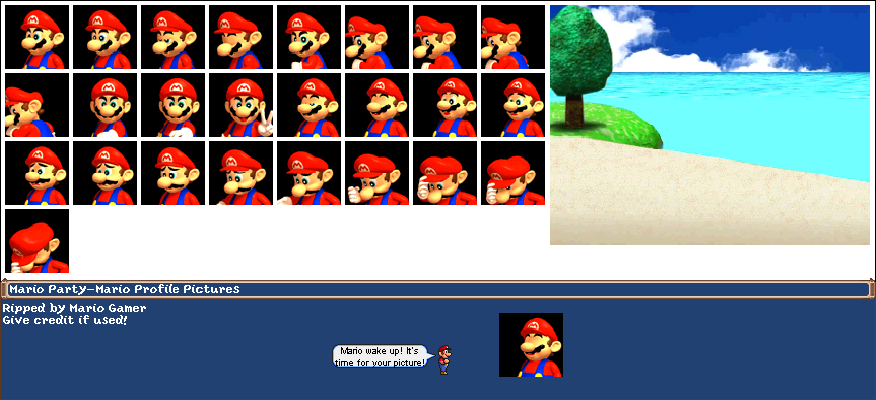 Luigi Profile Pictures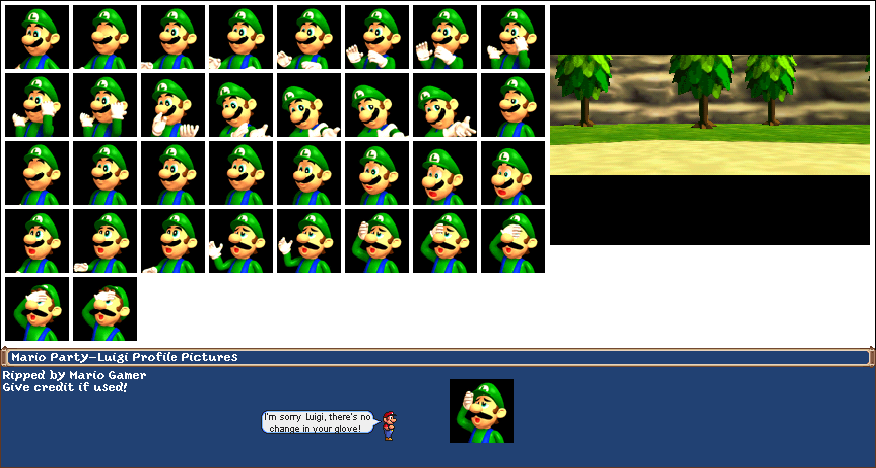 DK Profile Pictures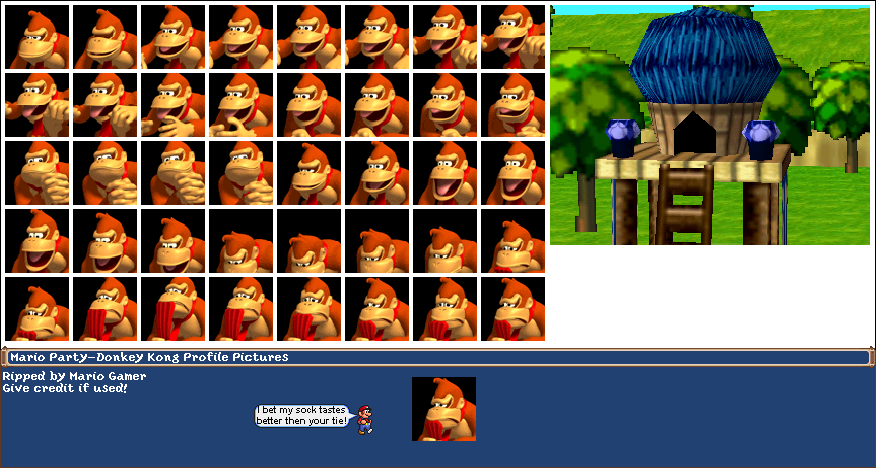 Peach Profile Pictures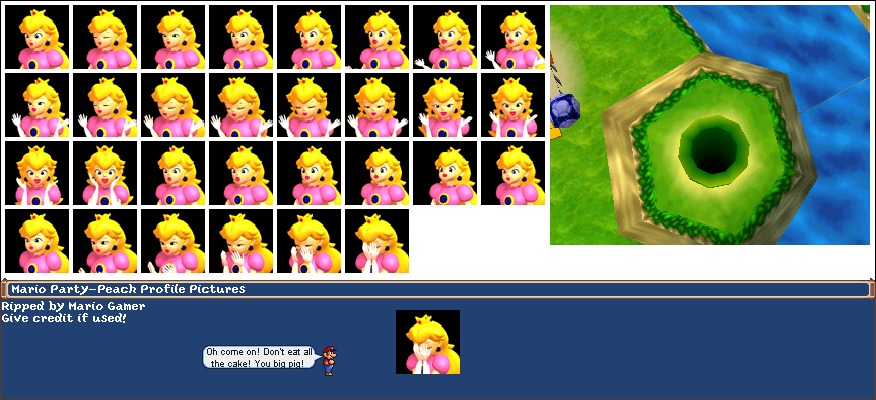 Wario Profile Pictures
Yoshi Profile Pictures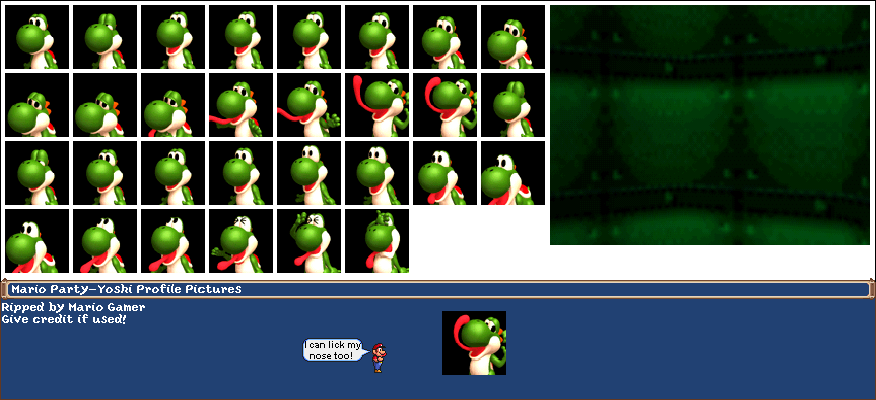 Debug Mode

Misc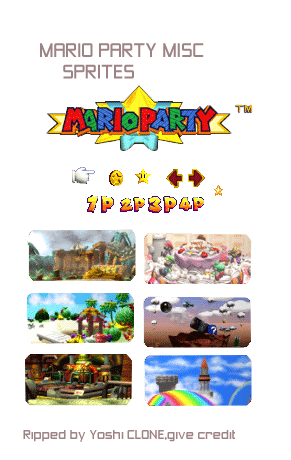 Start screens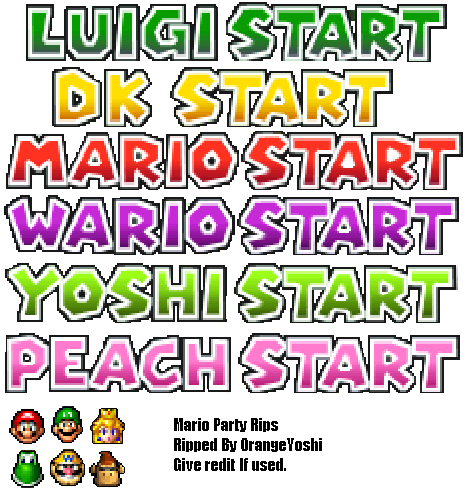 Crazy Cutters game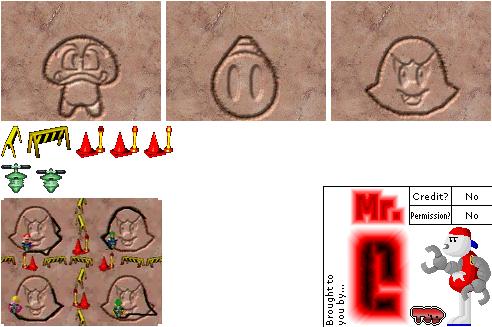 Mario Bandstand game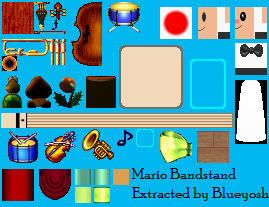 Pipe Maze game