Mario Kart Wii Sprites
How was this game released in 2008? Man time flys! I swear I just got my first Wii and now already the Wii U has been out for ages and Mario Kart 8 is now the name of the game!
Well we won't forget about Mario Kart Wii, it's awesome! So awesome in fact that I played it twice just today. To celebrate this fact I thought it would be a good idea to share some sprites with you all from the famous Wii classic!
There is quite an odd array of Mario Kart Wii sprites here but I'm sure you will find something you like!
Full credit to the rippers, you guys are awesome!
(Click to enlarge some of the sprite sheets)
Character Icons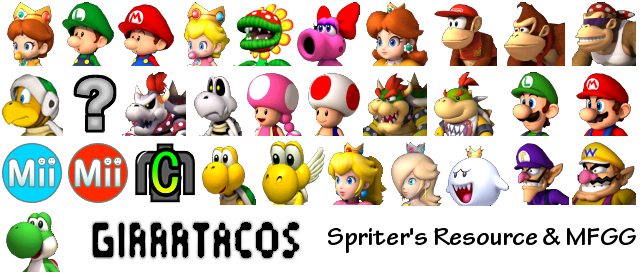 Item Icons

Map Icons

Misc. Controller Buttons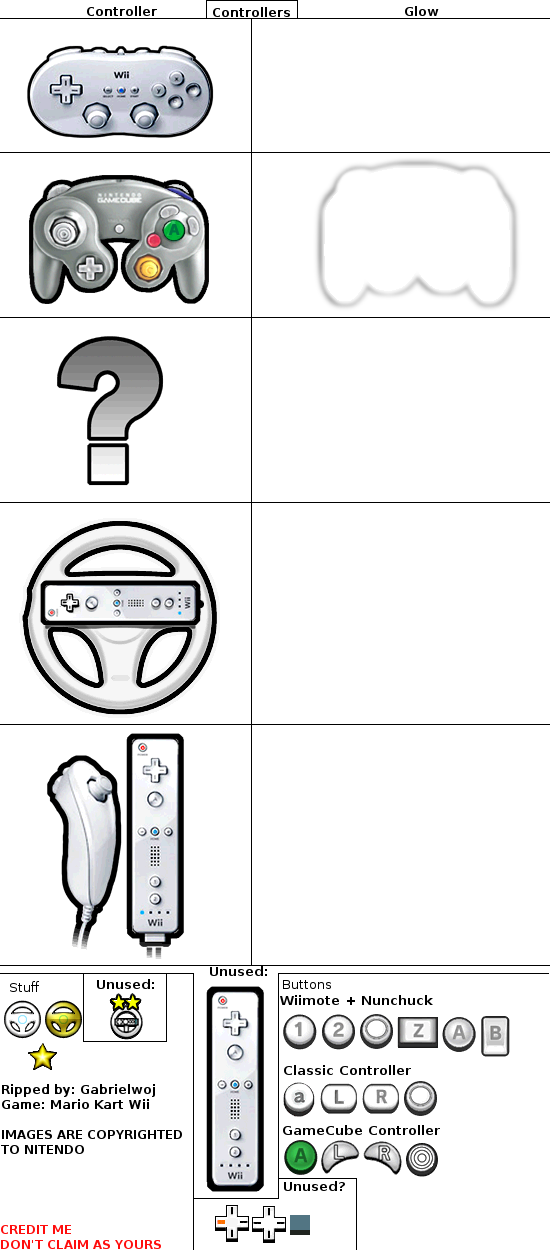 Misc. Country Flags

Misc. Course Banners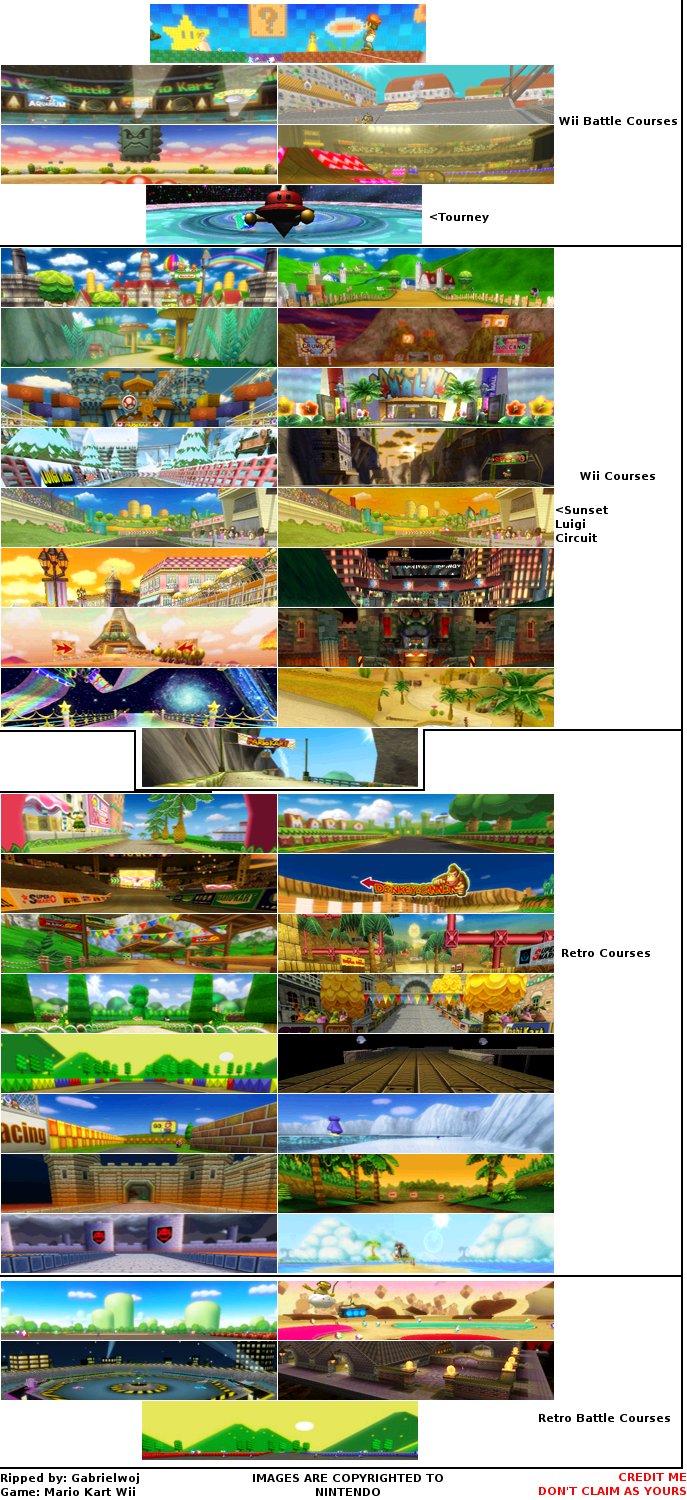 Misc. License

Misc. Numbers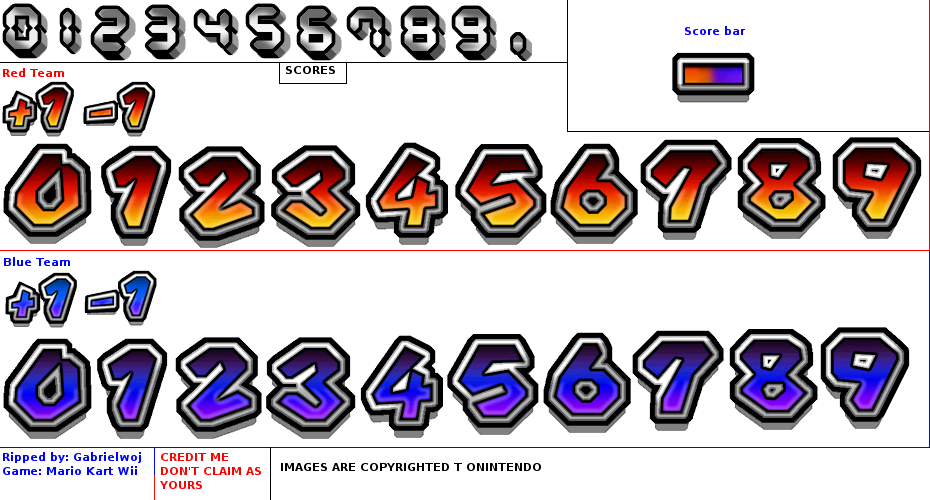 Misc. Victory Screen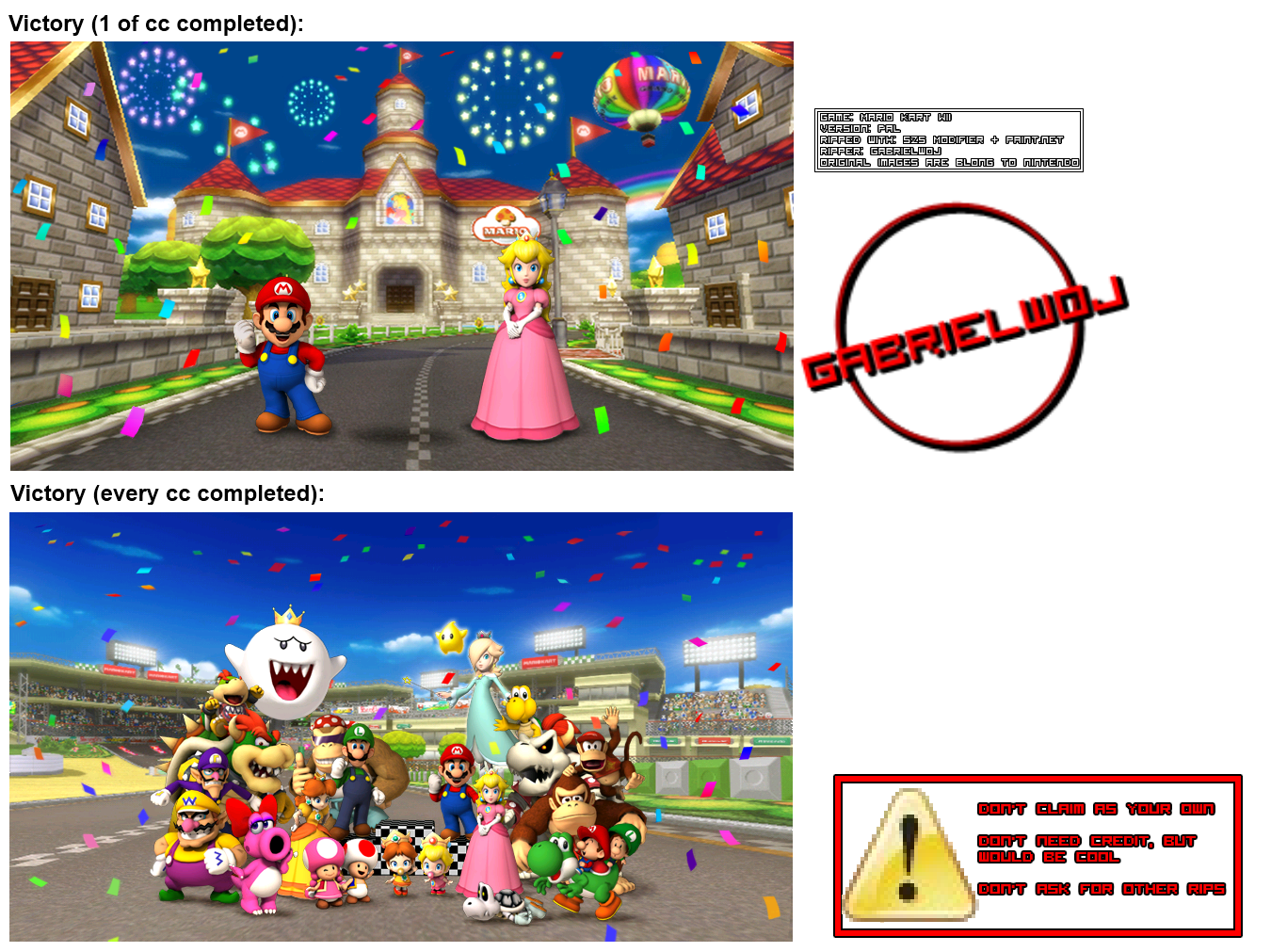 Race Icons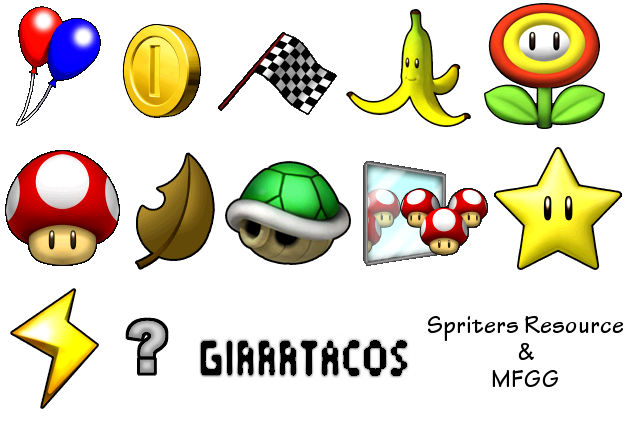 Vehicle Icons