Super Mario 3D World Soundtrack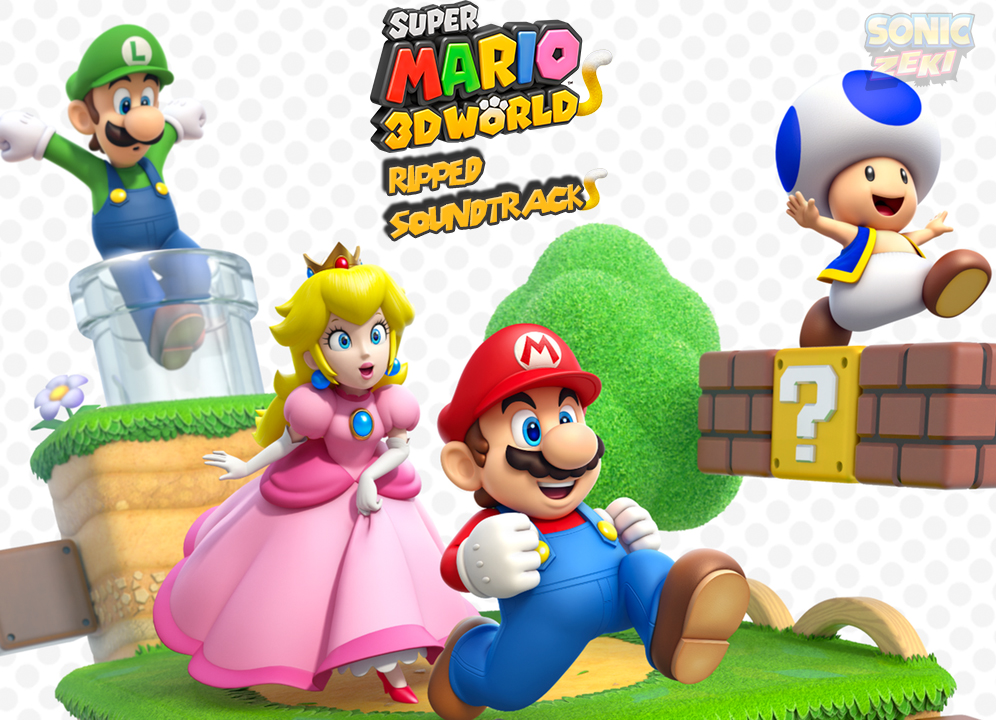 It seems Super Mario game soundtracks are buzzing at the moment! After receiving quite a few emails on the topic I decided it's time to expand our soundtrack library! The product of this decision? This incredible Super Mario 3D World Soundtrack!
Although this soundtrack is incomplete it is also quite rare and hard to get! Many thanks to SonicZecki for somehow getting this off club Nintendo Japan and sharing it with the world!
This soundtrack received a lot of acclaim and praise throughout the gaming community and after listening it is no wonder why!
Release Date: November 22, 2013
Artists: Mahito Yokota, Koji Kondo, Toru Minegishi, Yasuaki Iwata
Full Download: - Media Fire (individual songs below)
Download the Super Mario 3D World soundtrack:
Athletic 2.mp3
Athletic.mp3
Beach Level Underwater.mp3
Beach Level.mp3
Block Level.mp3
Boo House.mp3
Bowser Battle Castle 1.mp3
Captain Toad Final Level.mp3
Captain Toad Level.mp3
Carnival Level.mp3
Champion Road (Gusty Garden Remix).mp3
Conkdor Canyon.mp3
Credits Theme.mp3
Ending Victory 2.mp3
Ending Victory.mp3
Final Bowser Level.mp3
Fire Bros Hideout.mp3
Forest Level Theme.mp3
Hands on Hall.mp3
Hissocrat Boss Music.mp3
Hurry Up.mp3
Lava Level 2.mp3
Lava Level.mp3
Mario 3D Land Athletic.mp3
Mount Must Dash.mp3
Mystery House.mp3
Overworld 2.mp3
Overworld.mp3
Puffprod Peaks.mp3
Red Hot Run.mp3
Roulette Bonus.mp3
Slider.mp3
Snow Level.mp3
Stamp House.mp3
Super Galaxy.mp3
Super Mario Bros. Classic Theme (Remix).mp3
Title Screen.mp3
Toad House.mp3
Underground.mp3
Victory Theme.mp3
Wii U Title Screen.mp3
World 1 Castle.mp3
World 1.mp3
World 10 (World Mushroom).mp3
World 11 (World Flower).mp3
World 12 (World Crown).mp3
World 2 Castle.mp3
World 2.mp3
World 3 Castle (SFX).mp3
World 3.mp3
World 4 Castle.mp3
World 4.mp3
World 5.mp3
World 6.mp3
World 7.mp3
World 8.mp3
World 9.mp3