Yoshi's Safari Maps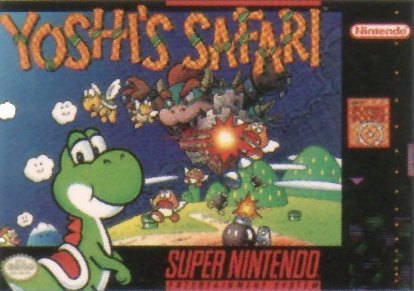 Did you know that this game is known as "Yoshi's road hunting" in Japan? I guess it is a pretty accurate description of this game really!
Released in 1993, Yoshi's Safari was a slightly weird Mario game in that it was 1) a shooting game (technically a "rail shooter") and 2) You could use the "super scope" light gun that was available for the snes.
This might inspire a few of you to go and dust off those old SNES' and scopes...I hope anyway!
Back to Mario Game Maps