Super Mario All stars Super Mario Bros 3 Game Maps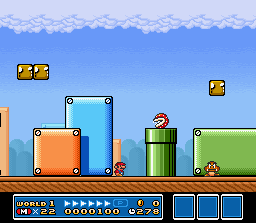 For many People SMB3 is just the pinnacle of gaming! What is it about this particular side scrolling adventure that captures the imaginations still all these years later?
Goomba's, Koopa's, chasing Princess', the old classic Mario styles are there, CHECK, so it must be the Warp Whistles, flying tail and other bits and pieces that has made this game such a success not only on NES and later SMAS but on virtual consoles and remakes too!
I'm pretty sure this is just about a direct copy from the original NES SMB3 to SNES, just with the fancy re-styled items, backgrounds and characters we have come to love from Super Mario all stars!
Here is a full list of backgrounds and game maps for Super Mario Bros 3 from Super Mario All stars on the snes!