Super Mario All stars Super Mario Bros 2 Game Maps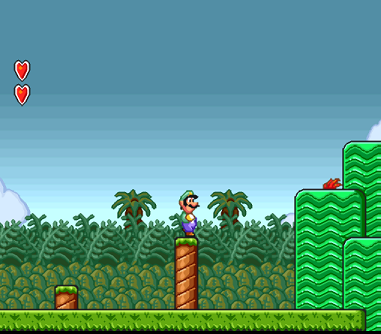 How weird is SMB2 as a Mario game? It certainly is a different style of game when compared to the rest of the Super Mario games! Did you know this is because it wasn't originally a Mario game? It's original name was actually "Doki Doki panic" and was re-skinned and released everywhere but Japan as Super Mario Bros 2!
This is just about a direct port from the NES system just with re-styled items, backgrounds and characters. I love the Super Mario all stars graphics and these SMB2 game maps certainly don't disappoint in the SMAS nostalgia section.
Here is a full list of backgrounds and game maps for Super Mario Bros 2 from Super Mario All stars on the snes!