Super Mario All stars Super Mario Bros SNES Game Maps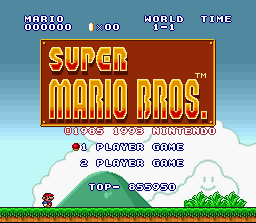 I still remember playing Super Mario all stars for the first time all those years ago! It remains as amazing today as it was way back then. The revamped graphics coming from the NES were truly incredible and somehow felt like they changed the entire game, despite being a pretty much direct port from the NES.
The level maps didn't change too much but the backgrounds and graphics certainly did! Super Mario bros for the NES was a classic but on the SNES is has a real charm to it, especially the underground levels (personal opinion I guess!).
Here is a full list of backgrounds and game maps for Super Mario Bros from Super Mario All stars on the snes!