Mario Kart 64 Game Maps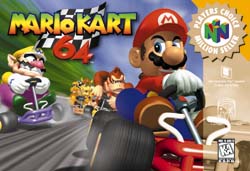 Blast backwards in time with these awesome Mario Kart 64 game maps!
I guess a more accurate description might actually be "Mario Kart 64 Course maps" as these images are nice overviews of the classic courses!
These game maps even include some details you might have missed such as boxes that appear on certain laps and what they contain!
So what are you waiting for? Sit back, relax and enjoy the Mario Kart 64 show!