Mario & Wario Game Maps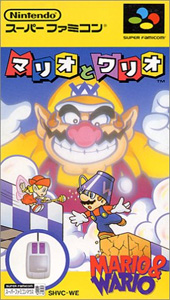 Have you ever heard of this title for the SNES? If you haven't, don't be surprised as it was only released in Japan way back on the 27th of August 1993.
The game also required the SNES mouse addon! That's right, a Mario game other than Mario Paint uses the SNES mouse!
This actually sounds like a cool game! It featured 100 levels for a start but the story line is kind of amusing too. Essentially Wario puts things on Mario's head so it is your job to guide him to Luigi! If this wasn't weird enough there is also a fairy named Wanda whom you can also control to change the environment to aid Mario!
Sounds interesting to me anyway! Enjoy these Mario & Wario game maps!