February 17th, 2021 - Posted by:
Timby
in
News/information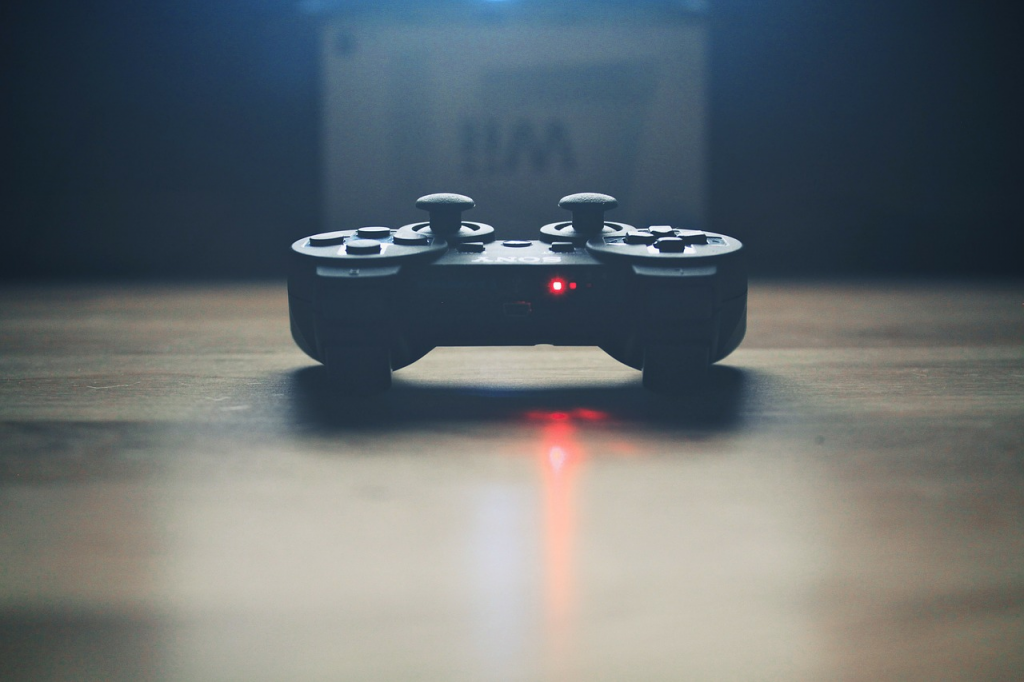 Image source: Pixabay
There are many reasons why people are so captivated by video games. They're engaging, interesting, story-driven, and rewarding. Exploring beautiful maps and going on quests can be quite fulfilling even for those who don't play video games regularly.
However, there's one particular aspect of every video game that makes us want to go back even after we come to the end of the story. And that's minigames. In modern video games, minigames are an important part of the storyline, but the players mostly turn to them when they want to take a break from the main storyline. Nowadays, most minigames that we encounter while playing a popular title revolve around some type of gambling. And that's only one part of their allure.
In this article, we'll explore some of the most popular minigames that have become a phenomenon on their own and that any player should definitely check out.
Saloon Games in Red Dead Redemption
Exploring the world on a horseback can be fun, and especially so if you have the option to hop over to the nearby saloon and play a casino-like game to relax. Red Dead Redemption comes from the same studio that made the GTA series, so it's no surprise that gambling has made its way into this storyline as well. Games like poker and blackjack are available at any time you aren't riding into a new mission. Red Dead Redemption also features the Liar's Dice, arm wrestling, and five finger fillet.
A Stunning Card Game from Witcher 3
It's impossible to mention minigames without mentioning Gwent. This card game has become so popular among Witcher players that they have started buying or printing Gwent cards so they could play it in real life. So for those who haven't played or heard of Witcher 3 (if there is such a person), this is a game where the player leads the main character, Geralt of Rivia, through various missions and adventures, filled with dragons, witches, werewolves, etc. Every time the main character, or the Witcher, passes through a town, he finds a tavern where he can go to play a round of Gwent. There's actually an entire side-quest that you can solve only if you win several rounds of this card game. Gwent became so popular that in 2018 it became a title on its own, getting rid of all the rest of Witcher's complex and long side-quests.
All The Casino Games in Fallout: New Vegas
Only after seeing the title, we were absolutely sure that we will see some casino games in this post-apocalyptic RPG. Fallout: New Vegas is set in the abandoned and ruined Las Vegas city, so of course the player will come across different casinos. There are six locations where players can stop by to play blackjack, roulette, and slots. However, there's one big difference between casinos in Fallout and the newest no deposit casinos that you can find online in real life. The casinos in Fallout won't let you win too much. If you do, you can get banned from that venue. You can see for yourself how there's a huge difference between this minigame and the latest no deposit casino bonuses that allow you to take advantage of promotions and play longer. So be careful when playing this game. If you're lucky you can get a free drink or even a VIP hotel room.
Luigi's Casino
Super Mario has been a well-known and liked character for several decades. The games about the cute plumber were for many people the first title they ever played on a home console. In the latest Super Mario Bros., you can visit Luigi's Casino and play roulette, poker, and a variation of Blackjack called Luigi-Jack.
Image source: Pixabay
Star Wars: A Gambling Galaxy
The aspect of gambling and playing casino games has become very important in the Star War franchise. Almost every movie featured gambling venues and even entire planets that people visited only for this purpose. In the video game Star Wars: Knights of the Old Republic, there is a card game that also got the attention of many Star Wars fans. Pazaak is an ancient game based on luck and chance. This minigame had been specially made for Star Wars: Knights of the Old Republic and the one that came after.
Conclusion
The video game industry has evolved in many ways. The number of details that any player can find while playing the game is astonishing. As well as the fact that minigames, which are only a small fragment of these huge worlds, are so good that they can be played for hours. So, if you don't have the time to play the entire game, take a look at some of these minigames. You won't regret it.
Bio:
Chris Bell is part of the Gamblizard team and a committed writer of the iGaming industry. Chris' articles explore in great detail the world of online gambling and betting. He combines his SEO knowledge and love for online casino games like slots and MMORPG video games to deliver informative and engaging content.