---
game - ran123 - 07-26-2010 03:39 PM

The above thought is smart and doesn't require any further addition.
It's perfect thought from my side.
--------
ravin


---
RE: game - Black Dragon - 07-27-2010 03:46 AM

I concur. Moved because I find this hilarious enough not to delete.


---
RE: game - Metal Man - 07-27-2010 06:52 AM


(07-26-2010 03:39 PM)

ran123 Wrote: The above thought is smart and doesn't require any further addition.
It's perfect thought from my side.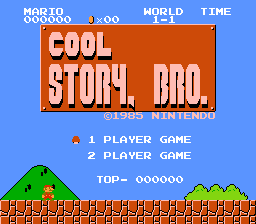 ---
RE: game - swagerr - 07-28-2010 05:23 PM

The game is a structured activity, usually take the pleasure and sometimes used as a teaching tool. The main parts of the game objectives, rules, challenge and interaction. The games are separated by work, which is usually done for consideration, and art, which is more interested in ideas of expression.


---
RE: game - rosesteven23 - 07-29-2010 08:10 PM

This my First mario game. I like this game very much and also my favorite game.
When I was in school I always use play this game in summer vacations.
Today also I play this game whenever I get time.


---