Super Mario World Soundtrack
Download the Super Mario World Soundtrack here! It's no secret that this is my personal favourite Mario game of all time, and i'd be very suprised if it isn't somewhere in your top games list too! It just incorporates everything that is Mario in one brilliant platformer. Anyway, enough of my rant! Enjoy the SMW OST!
If you are interested in more information about the Super Mario World game for the Snes check out this page!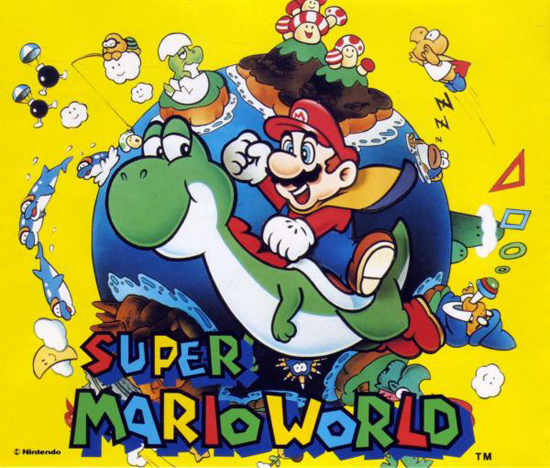 Download the Super Mario World Soundtrack:
4-11 - Athletic BGM.mp3
4-07 - Koopa Castle Emerges.mp3
4-01 - Title BGM.mp3
4-23 - Course Clear Fanfare.mp3
4-25 - Player Down.mp3
4-06 - Map 5 (Forest of Illusion).mp3
4-15 - Sub Castle BGM.mp3
4-05 - Map 4 (Native Star).mp3
4-29 - Ending.mp3
4-14 - Haunted House BGM.mp3
4-16 - Switch BGM.mp3
4-26 - Game Over.mp3
4-20 - Koopa Junior BGM.mp3
4-21 - Koopa Junior Castle Clear Demo Egg is Rescued.mp3
4-17 - Invincible BGM.mp3
4-19 - Bonus Screen Clear Fanfare.mp3
4-13 - Swimming BGM.mp3
4-22 - Koopa Junior Castle Clear Demo BGM.mp3
4-18 - Bonus Screen BGM.mp3
4-02 - Map 1 (Yoster Island).mp3
4-09 - Map 7 (Special).mp3
4-04 - Map 3 (Vanilla Dome).mp3
4-12 - Underground BGM.mp3
4-10 - Overworld BGM.mp3
4-27 - The Evil King Koopa BGM.mp3
4-03 - Map 2 (Overworld).mp3
4-24 - Sub Castle Clear Fanfare.mp3
4-08 - Map 6 (Koopa Castle).mp3
4-28 - Princess Peach is Rescued.mp3