July 23rd, 2019 - Posted by:
Timby
in
Mario Lists
As a much-loved character that has been around for the best part of four decades, it's no surprise that businesses of all sizes have attempted to cash in on the popularity of Mario, his brother Luigi and the rest of the characters that make up the Mushroom Kingdom.
From official Nintendo merchandise to products that are so not official but yet intriguing anyway, the Super Mario franchise continues to deliver some of the best and most bizarre items of merch of any video gamer series.
So let's take a look at some of the finest Mario merchandise ever produced, as well as those which just leave you scratching your head in sheer bewilderment.
Nintendo Monopoly
There have been countless special editions of Monopoly produced through the years, but for gamers none quite captures the imagination like the Nintendo version.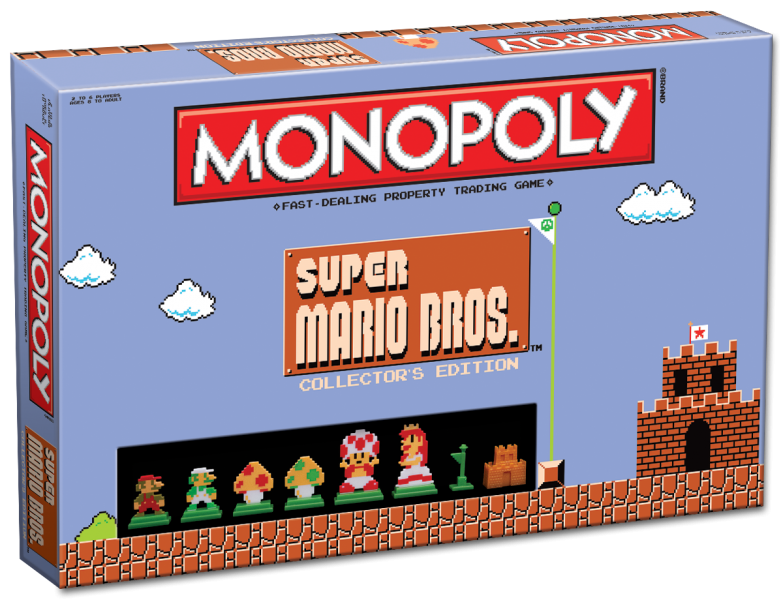 'Nintendo Monopoly' (CC BY-SA 3.0)
The basic rules of engagement are the same, but instead of landing on squares depicting Mayfair, Park Lane and the like, there's Mario, Luigi, Yoshi, Princess Peach and many more characters from the Mario series and other Nintendo classics.
And instead of working your way around the board as a boot, iron or boat, you can play as a star, mushroom and even Link's Sword from Zelda.
Nintendo Monopoly is still available to purchase from Amazon and other retailers.
Super Mario Bros. Shampoo
'The shampoo is formulated with delicate ingredients that leave the hair balanced…leaves hair soft and shiny with a lightweight finish.'
Yadda, yadda. Come on: it's just shampoo in a cool, slightly retro Mario-inspired bottle! But at $57 a time, only super-fans of the series will be 'splashing' out on this one…
Quite who came up with concept we'll never know, although in fairness you don't want to be tackling King Koopa, Wario and co while worrying about dandruff, split ends or a flaky scalp.
Super Mario Slot Machine Toy
This was a Happy Meal toy from McDonalds, in conjunction with Nintendo, that has become something of a collector's item online.
There is a genuine market for full collections of Mario toys from various Happy Meal campaigns across the globe – particularly in the US and Japan – including Super Mario Bros. figurines to Mario Kart characters.
This Mario slot machine doesn't actually double up as a game, sadly, but you can enjoy video game inspired slots and play mini baccarat online at various gaming sites like Magical Vegas, which has titles inspired by Tomb Raider and other legends of gaming.
Nintendo Cereal System
For a very, and we mean very, short time, you could purchase your own Super Mario branded cereal to help you wake up with a bang in the morning.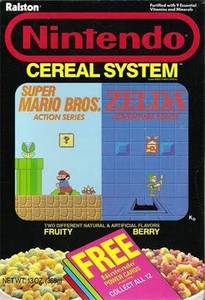 'Nintendo Cereal System' (CC BY-SA 3.0)
Originally released in 1988, you could enjoy a fruity cereal hit courtesy of Mario and a berry-based breakfast from Zelda inside the same box. There was a series of trading cards included as well.
Sadly, the products were discontinued just a year later, but wily old collectors must have known that these would later become a must-have item for Mario fans: today, boxes change hands for over $200 on eBay!