December 13th, 2018 - Posted by:
Timby
in
News/information
,
Video game countdowns
, tags:
8-bit
,
costu
,
mario
,
Mario costume
,
super mario
Nintendo recently released a new range of costumes for their popular game Super Mario Odyssey,which allows players to dress Mario up in a variety of colourful costumes. The most entertaining by far, however, is the throwback 8-bit style, very similar to the Mario Amiibo that was released a few years ago for the 30thanniversary celebration.
 And despite the Santa Mario costume – among others – being a great addition to the game, the8-bit style was by far the star of the show.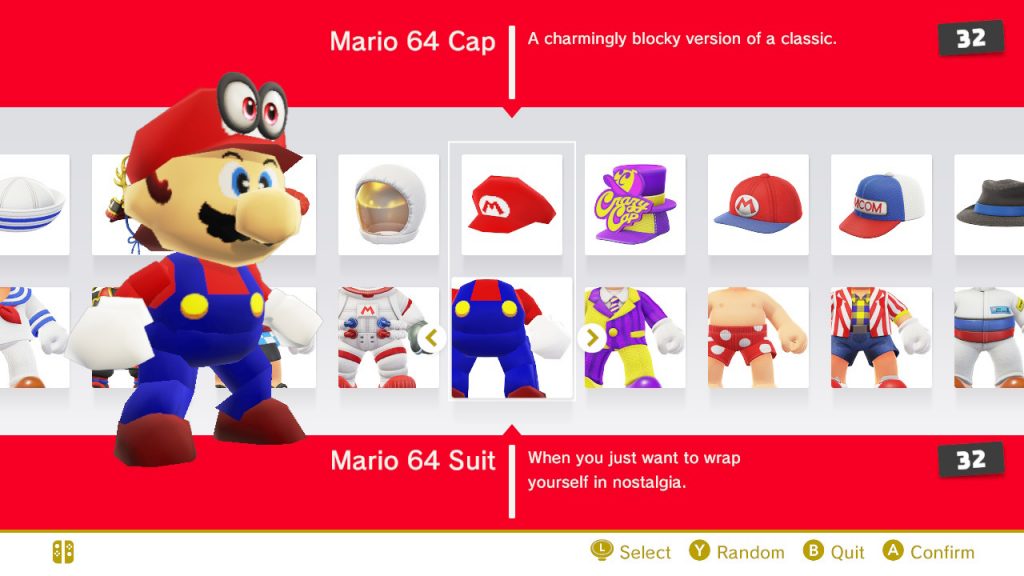 Seeing a pixelated Mario in a 3D game is a small touch of nostalgia for those that have fond memories of the game from their childhood. And while the quality of the costume is up to par,it's sadly devoid of any animations, and Mario remains stuck in a jumping pose throughout.
Buying the Costumes
In order to get a hold of these new costumes, you'll need to pay a visit to the Crazy Cap Store,which is the in-game shop of Super Mario Odyssey. Fortunately, the game is devoid of any microtransactions or hidden costs – what you will need instead is to collect the two different currencies that are within the game: regional coins and gold coins, not too different from the tokens you'd receive in something like online pokies Australia.
Gold coins have an infinite supply and are refreshed every time you die within the main game,start the mini-game, or return to the kingdom.
They're also depleted slightly when your character dies, and the gold coins serve as your life count. Regions coins, on the other hand, are purple, and range between numbers 50 to 100 per kingdom, and can only be spent within the region that they were originally collected.
The shops are also extremely common, and are almost always located near to a checkpoint, allowing you warp back to it at any moment. Some outfits, namely the ones that require gold coins to buy, can be purchased in most worlds, but others are far more specific, and are tied into certain kingdoms. Others are only unlocked toward the later stages of the game, and require that you have the necessary amount of Power Moons.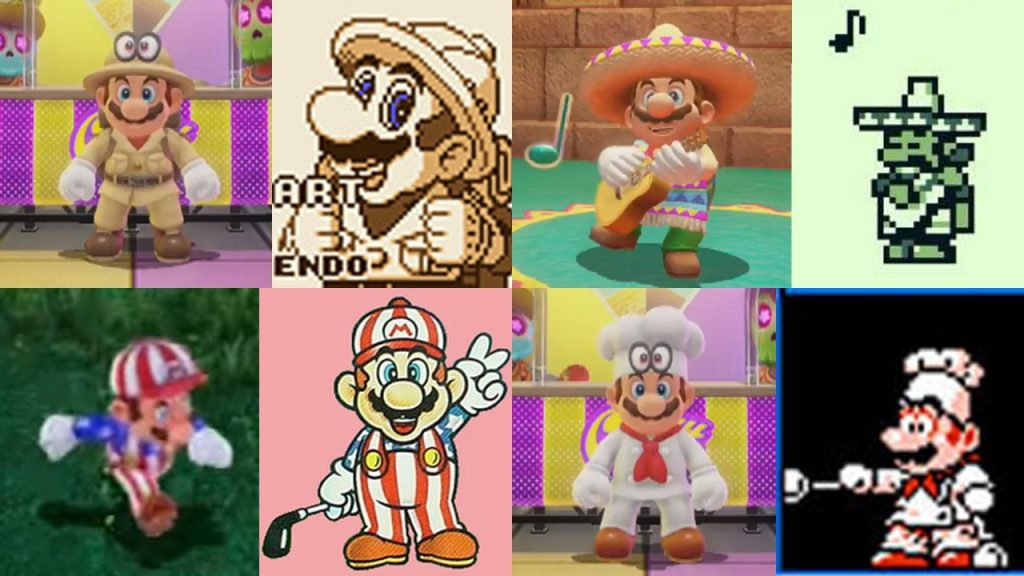 The Cost of The Costume
The 8-bit Mario cap, which, in game, is described as "A Hat that takes you back to where it all began" is going for around 9999 coins in total.
It's an incredibly high price to pay, but it seems like a good way to spend the excess coins. For the other costumes, such as Mario Santa's hat and outfit, you can expect to pay500 and 1000 coin respectively.
Some Of The Other Costumes
The 8-bit and Santa Mario costumes weren't the only ones released with the content package,and players can look forward to such costumes as Luigi, banker, clown, cowboy,caveman, explorer, Mexican, pirate, snorkeller, and a ship's captain with nothing but a pair of boxers on.