July 13th, 2018 - Posted by:
Timby
in
Video game countdowns
Whilst you may not have heard of the Gold and Silver pawn shop in Las Vegas, you have undoubtedly heard of the reality TV show Pawn Stars. Before you get your mind in the gutter I am talking about the actual pawn shop owned by Rick Harrison, his old Man, his son Corey and family friend Chumlee. The show Pawn Stars debuted on July 26, 2009 and has since become one of the most successful reality TV show's ever made!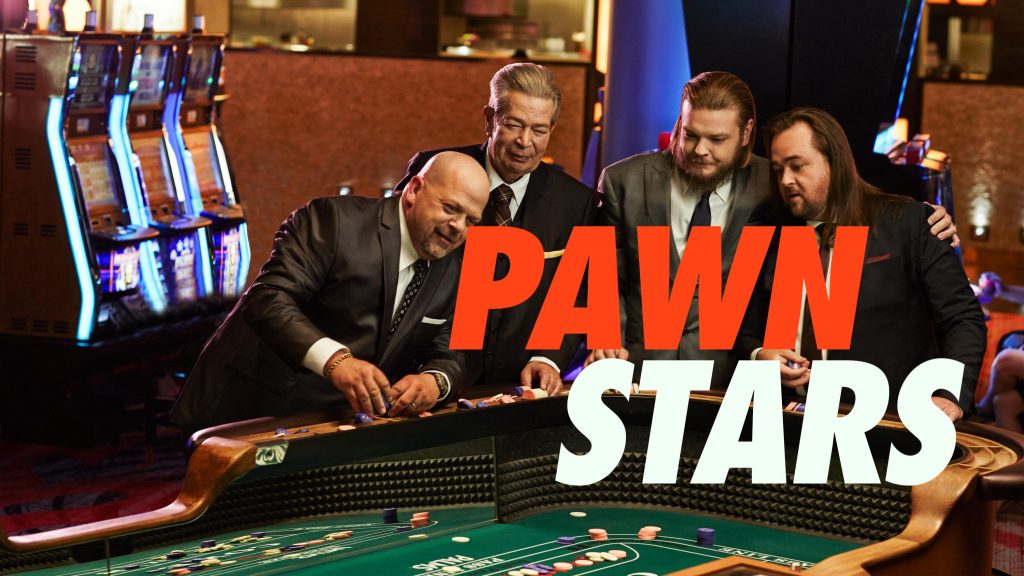 Check out the full video at the bottom of this post!
You never know what will come through those doors, especially being located in Las Vegas (usually known for it's Online Casinos and grand physical casino's) and open 24 hours a day! But for today we are going to bypass the classic old guns, the gold bars and the fake Rolex's that usually appear in the show and take a look at some of the awesome video game related stuff the store has seen in the last 8 or so years.
So without further ado, sit back, relax, smash that thumbs up button and Letsa go as we explore 11 times Video Games featured on Pawn stars!
Pawn Stars Nintendo Game  Watch Collection (Season 5)  History
Before there were Game Boy's there was the game and watch!
This lady came into the store with a handful of classic Nintendo Game and Watch's including the infamous Donkey Kong 2 game and also the classic Mickey Mouse game, both of which are really collectable now-a-days.
Corey goes onto explain that Nintendo made their money to fund the NES by making and selling things like the Game and Watch series, which is pretty cool when you think about it.
After some back and forth with Chumlee and Corey, the seller eventually gets $250 for the package of game and watches and the pawn shop gets a great score.
Pawn Stars Elton John Captain Fantastic Pinball Machine (Season 14)  History
Hold me closer tiny dancer…Did you know that back in the day there was actually an Elton John pinball machine? I didn't either but apparently they were a thing! This Captain Fantastic Pinball Machine made it's way onto the show in Season 14 after the owner ran out of space in his home.
The seller was asking for $4500 because of it's condition, however it was then valued at $2500 by one of Rick's experts. In token bartering fashion, the pawn star's owner offered $1800 which was countered by the seller's lowest point of $3000. A deal couldn't be struck because the margins just weren't there for Rick.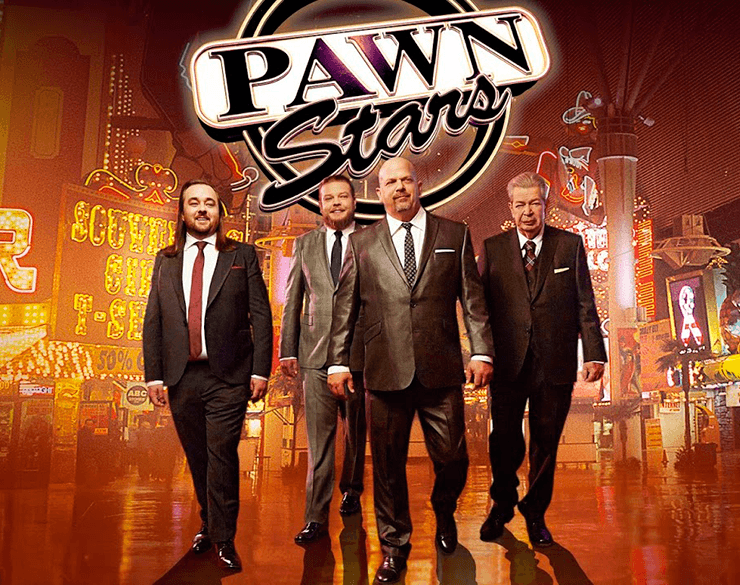 Pawn Stars 1980s Japanese Arcade Games (Season 4)  History
Back in the 80's the world couldn't get enough of arcade machines. We are talking before everyone had their own consoles in their homes, Netflix on TV or even computers to play games. So what else are you going to do but head down to the local arcade for your video game fix?
Season 4 of Pawn stars saw this awesome collection of 1980's Japanese Arcade games come into the shop for sale.
Super Dodge Ball, Dig Dug and Yie-ar kung fu were the titles and the seller was originally asking for $1500 for each one, totalling $4500. After some heavy negotiation however, the crew of Pawn Stars were able to get all 3 for an amazing price of $600.
Pat The NES Punk on Pawn Stars
Some of you may already know of Pat the NES punk from youtube! He is mainly known for his podcast on video games, his visits to flea markets and his massive collection of games!
In this short clip we can see Pat trying to sell his 2 copies of the Nintendo championship game cartridge, one in classic grey as well as the shiny gold version. Unfortunately the clip cuts off before showing if the deal is done or not, with Pat asking for $35k for the games, however Pat does appear later with these cartridges in an AVGN video so it's a pretty safe bet that he either didn't sell them or he later purchased them back.
Pawn Stars A Working Commodore 64 (Season 14)  History
Ah the good old Commodore 64, it had to make this list. In season 14 of Pawn Stars a working Commodore 64 was brought into the shop. The C64 as it is sometimes known was released back in January 1982 and has even been listed in the Guinness World Records as the highest-selling single computer model of all time, with sales estimates between 10 and 17 million units.
The seller initially asks for $250, Rick counters with $100, a little bit of haggling ensures and in the end a deal is made for $150.
Pawn Stars Evel Knievel Pinball Machine (Season 4)  History
Some of you might be familiar with the original Jump Man known as Evel Knievel! For those that don't know him he was essentially a stunt man known for jumping his motorbike over insane distances and obstacles. Well, somehow his fame led to the creation of this Evel Knievel Pinball machine which featured in season 4 of the show.
The machine came in with a little bit of damage, however the original artwork and board was in good shape. The seller initially asks for $3000, however Corey figures this would be the price for it if it was completely restored. The pair eventually come to the figure of $1200 which leaves everyone happy and the deal is done.
Unfortunately for Corey, when he looks to have it restored he finds out that once the work is done the machine would only be worth $800 or $900! The repair ends up costing $340 and with a bit more research Corey finds out that the machine is actually worth around $1200 to $1540! Not bad in the end.
Pawn Stars Pac-Man Arcade Game (Season 1)  History
Hey, we couldn't have a proper video game list without some Pac man! It's no surprise then that this bestselling coin operated Pac-Man arcade machine appeared in the very first season of the History Channels Pawn stars.
The seller tells the tale that he likes fixing old video game machines and this is where his 1981 arcade classic comes from. Unfortunately there are a few cracks in the overlay that hadn't been restored, so the seller was looking for $200 for the lot. With a little bit of haggling and much deliberation the pawn stars buy it for $175. The story isn't finished there though, the pair get the overlay and board fixed up for $350 and are left with one sweeeet looking bit of classic arcade machinery that is worth about $1000 to $1200.
Pawn Stars play Virtual Boy (HD Jan 31 2011)
Ah the old virtual boy. Known for causing headaches and it's lack of games, this piece of Nintendo history has now become quite a sought after collectable. Nintendo have always been at the forefront of technology and they saw virtual reality was the way to go well before the introduction of modern day VR's.
The seller was asking for $200 for his system, which seemed a bit high for Corey and Chumlee as it only came with one game. The duo countered with $80 which the seller eventually caved in for and made a deal.
Pawn Stars Rad Vintage Video Games  History (2 vids in 1)
Vectrex
"The good old Vectrex" says Chumlee, as this punter brings in his classic old school console. For those of you that don't know, the Vectrex is a self-contained arcade video game system with 28 games included and was released in 1982. After getting in an expert to review the system, it was estimated for retail sale between $250 and $275. With a counter offer of just $100 the seller's jaw dropped but they were still able to make a deal at $150.
Atari Centipede
Out on the road, Chumlee is contacted by a seller wanting to part with her Atari Centipede arcade machine. The classic is all about defending yourself from killer centipede's, however it looked like the machine itself might have been attacked by a centipede sometime in the past. The seller was originally asking for $500, but since the condition wasn't perfect the Pawn Star offered $200. The difference was too large for the seller and unfortunately no deal was made.
Best of Pawn Stars Super Mario Statue  History
I had to finish this list with my absolute favourite appearance on the show. It's a MARIO! Wahoo! This amazing statue made it's appearance on a couple of different episodes of Pawn stars including a "Best of" episode and it's easy to see why. Apparently the seller actually won this awesome statue in a game of Mario Kart, go figure hey.
Even though it had a few bumps and scuffs on it, this classic bit of Nintendo history managed to fetch $550, which was a bit of a bargain for the store if you ask me. I think any real collector of Mario and or Nintendo merchandise would be willing to part with a few more gold coins for this one in their games room.
Watch the Super Mayhem version of this video below: