July 17th, 2017 - Posted by:
Timby
in
News/information
The world's favourite moustachioed plumber is back, and this time he's rewriting the rules of Monopoly.
Hasbro have teamed up with Nintendo to put together the ultimate revision to the classic board game, now 82 years of age and still going strong. Monopoly Gamer Edition is set to hit the shelves in August, but is available to order now from GameStop at the more than reasonable price of $24.99 if you can't wait that long. And if you fancy splashing out for a bit extra, try the Collector's Edition ($39.99) for a few more bells and whistles, including a Bowser token to play with.
At first glance, it might seem a little precocious to rework a classic board game using themes and characters from a bestselling video game franchise. However, Monopoly has made the jump from board game format to video game content countless times before, and always survived the transition intact.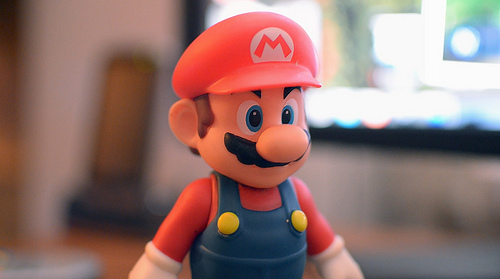 "Mario" (CC BY-SA 2.0) by Sergey Galyonkin
Consider, for instance, Ubisoft's 2014 Monopoly Fun Pack bundle for the PS4 and Xbox, which aimed to faithfully recreate Monopoly gameplay for the home console market.? In the world of iGaming, meanwhile, Epic Monopoly II is a popular slot game based around Monopoly rules, and regularly one of the top online slots offered at SlotsOnlineCanada. Epic is a multi-reel online slot developed by WMS Gaming and peppered with visual cues from the board game; it also features Around the Board bonus feature which takes the player on a dice-rolling tour of in-game locations. 
In the light of the success of games like these, developers such as Hasbro and Nintendo are really just reverse-engineering an established principle, but with the added bonus of seeking to attract the attention of a whole new league of gamers to the traditional board game experience. Wherever Mario roams, the rules tend to get bent out of shape, and it's no different here. The classic Monopoly rule-set has been thoroughly overhauled to reflect the inclusion of familiar characters from the Mario universe.
In place of the customary Monopoly tokens, players will be represented by figurine models of Mario, Donkey Kong, Princess Peach and Yoshi. Additional tokens will be made available to round out the collection. Dubbed Monopoly Gamer Power Packs, these will retail separately at $2.99 apiece, and come bundled with a character card and accompanying character sticker. So far, the likes of Tanooki Mario, Diddy Kong, Fire Mario, Rosalina, Luigi, Toad, Wario, and Boo have been confirmed for these add-on packs, and each new token will bring unique powers and attributes to optimize the gaming experience.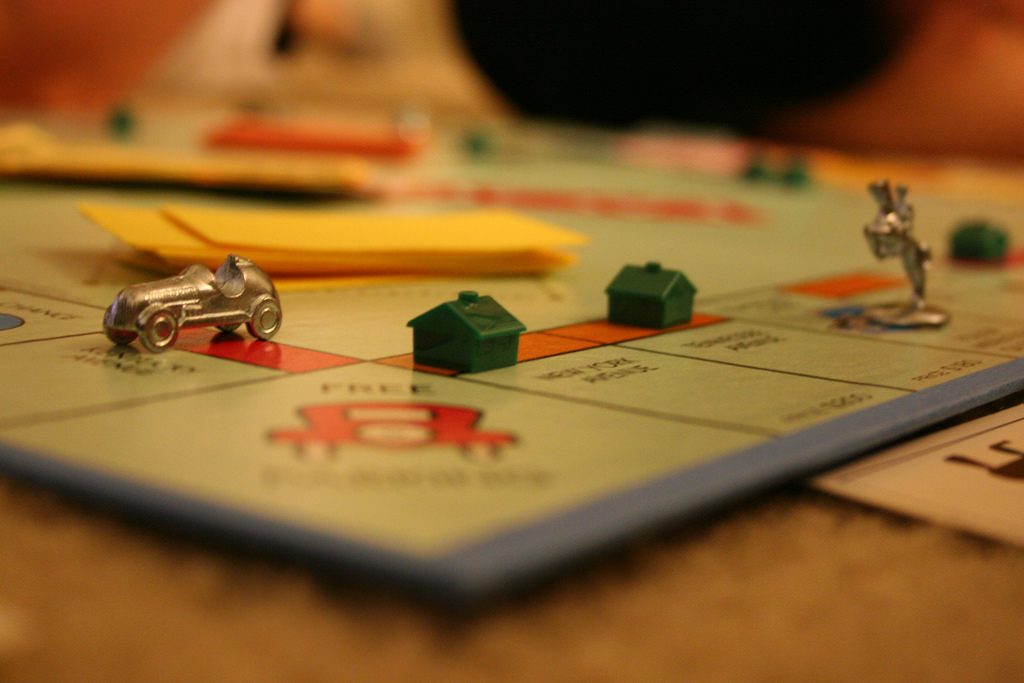 "Monopoly" (CC BY 2.0) by [email protected]
The layout of the game board itself has changed radically – the London property addresses have been jettisoned in favour of playing through a succession of Mario-themed worlds modelled from the game landscape where gold coins buy land and each character has a unique power-up which can dynamically alter the flow of play.
How will this work in practice? Hasbro were at pains to explain: 'For example, landing on the Super Star board space will activate Princess Peach's Super Star ability to collect rent from the bank…"
If Hasbro's example runs to form, then clearly a range of gameplay elements will be very different here, making for a fast-changing and lively game pace more in keeping with what fans might expect from the Mario series.
If the new board game can keep Monopoly fans as happy too, then Hasbro and Nintendo may have a winner on their hands, proving that computer games and board games are not such different beasts after all.