July 3rd, 2015 - Posted by:
Timby
in
Videos
, tags:
cheats
,
game genie
,
hacking
,
NES
,
Nintendo cheats
,
princess toadstool
,
retro
,
super mario 2
,
toad
Tired of the regular SMB2 whackyness? Maybe it's game genie time! From the classic Princess Toadstool infinite float, to some of the more obscure fan discovered Game Genie codes, we do our best to break Super Mario Bros 2 on the NES! It's fun, I think…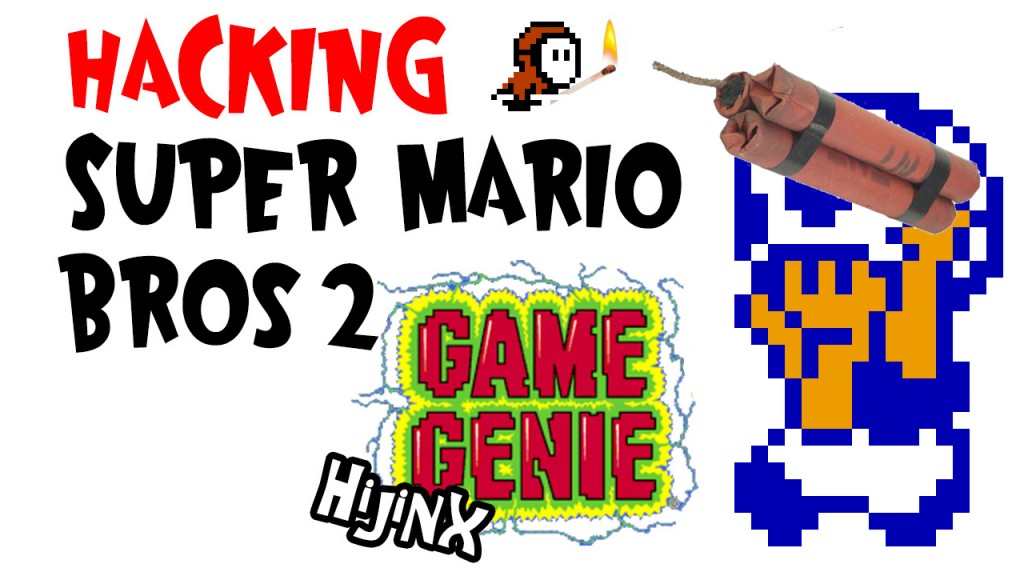 Codes used (in order of appearance)
EKIEPS – Music Remix
AOXEKYEY – Walk Through Walls
AOEAGIAL – No Gravity for Items/Enemies
AKNOTSLP – Snifits spit 1 ups
Dig up bombs and blow things up –
OLVOTOOK
SUNEGVOG
LXUPPAIT
Dig Up Mushroom Blocks Anywhere –
OLVOTOOK
SXUPAEOU
Enemies Chase You –
ENKAKPEL
AINLXZAL
ELUENLEY – Climb Invisible Vines
ANNEEGEY – Everyone has infinite float
Don't forget you can watch our videos as they are released by Subscribing to Mario Mayhem on YouTube!