July 30th, 2009 - Posted by:
Timby
in
Images
What can I say about this awesome piece of art work! It's amazing what you can do with an idea, some cardboard, fun foam, glue and craftyness.
A regular cartridge was too small a base, so I measured one and made a 1.5 scale replica out of cardboard, and screwed the gun to it. I weighted it with stones, and then tackled the shade.

I picked up a $2 shade at the re-store, a pack of fun foam, and voila! After hours and hours of cutting pixellated shapes, I was done! A little dab of glue to secure the shade, and… ta dah!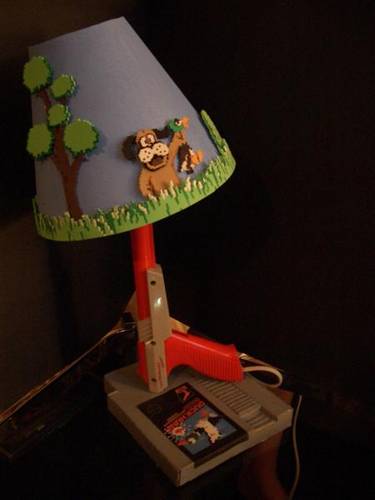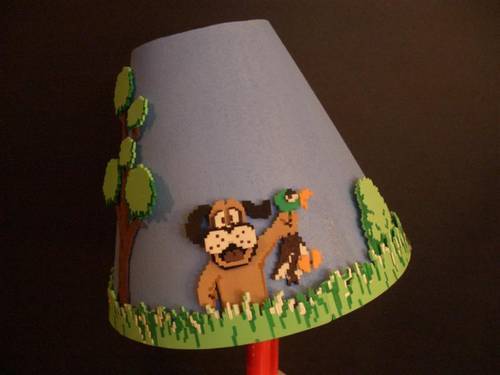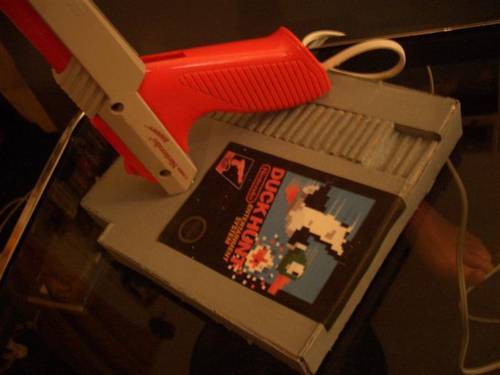 Since the creator posted the images this lamp has become quite famous and it has even been featured in Nintendo power magazine 😀 This should inspire all you Nintendo fans to get out your sewing kits.
The original post can be found here.

No Comments »